Smart Massage Chair
The Benefits of Zero Gravity
Like the zero gravity astronauts experience in space, the SmartChair provides a weightless experience to relieve tension, stress and muscle discomfort. With two zero gravity positions the experience promotes overall well-being, reducing your heart rate, lowering blood pressure, soothing stress, and calming both the body and mind for a one of a kind relaxation experience. The steady rhythmic massage soothes fatigued muscles, releases tension and restores a normal, steady heart rate by assisting in the transmission of oxygen-rich blood throughout your entire body. Select to achieve weightless-type posture. Press again for a deeper recline, and again to turn off.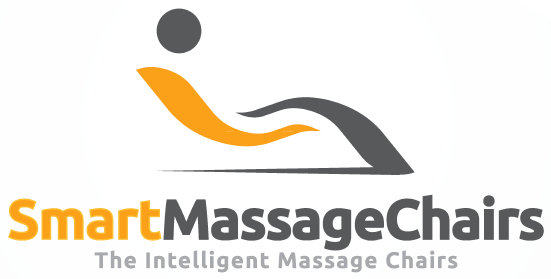 Specifications
Primary Specs
Upright:
59″ x 35.4″ x 45.7″
Reclined:
74″ x 35.4″ x 36.2″
Reflexology Rollers:
3 per sole (6 total)
Air Cell Total:
38
Motors (total):
9
Weight:
294 lbs
Additional Specs
Features
Targeted Massage
While still in manual "Function" mode, you can begin to target specific areas of the back. Zone—Select once for a regional massage, and again to pause the rollers in a specific area. Roller Adjust—Effect micro-movements of the rollers to pinpoint trouble areas.
Conforming to Your Body's Natural Shape – Your spine's natural "S" curve bears the brunt of everyday stress and tension that can lead to pain, numbness and an increased heart rate. The massage rollers follow a unique slide rail to conform to the natural shape of your spine to soothe stress, alleviate tension and provide long-lasting comfort.
Seat Swivel
The SmartChair delivers the state of the art Shiatsu Swivel Seat. The undulating Shiatsu Swivel Seat assists spinal correction and alignment while relieving stress and loosening lumbar muscular tension. Complimented with an advanced airbag system for thigh, glute, and hip massage, the Shiatsu Swivel Seat is utilized in the advanced Stretch Feature for spinal decompression.
Press for seat/waist twisting airbag function through 3 different intensities.
Lumbar Heat
Enable lumbar heat, allow a few moments for heat effect to be felt.
Because the majority of your stress is trapped in the muscles of your back, the powerful heating function is designed to soothe and prepare your muscles for the massage. The heating modules gently warm up to gradually reduce pain and tightness, as well as restore healthy circulation and the rigidity of your muscles.
Foot Rollers
Press to turn on foot/sole roller massage. Continue to press button through 3 increasing intensities.
16 Preset Programs
Press to cycle through time settings of 45/30/20 or 10 minutes. To end, press on/off button. Recover—Strenuous and invigorating, full body massage. Extend—Gentle stretching and pulling loosens stiff muscles and joints, enhances flexibility. Refresh—Gentle full body massage. Relax—Soothing moderate massage featuring air pressure massage for the neck and shoulders.
Manual Roller Controls
Press Function to select manual massage programming. Continue to press "Function" to rotate through 6 different massage techniques.
Manual Airbag Controls
Air Bags—Select for full airbag massage. Arms & Shoulders—Select for A/S massage. Upper Body—Select for upper body massage. Legs & Feet—Select for foot/sole/calf massage. Air Intensity—Press to increase/decrease the strength and intensity of air bags.
Music Controls
The SmartChair offers Intersound Technology to soothe and satiate your senses as you customize your massage by surrounding yourself with sound. Upload your favorite music using a USB flash drive and have the rollers massage you to the beat of your music! This combination of soothing massage therapy and audio ambiance provides a truly one of a kind therapeutic experience.
Relax to your own music selection using a USB flash drive.
Recline Controls
Adjust both the back and leg rest to desirable positions.
Screen
View your massage options on the dynamic guide screen.
Color Choices
Classic Black
Upright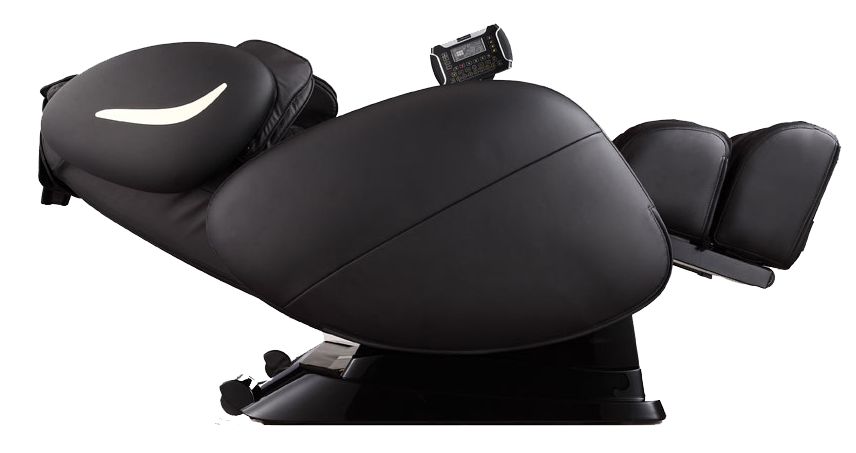 Classic Black
Reclined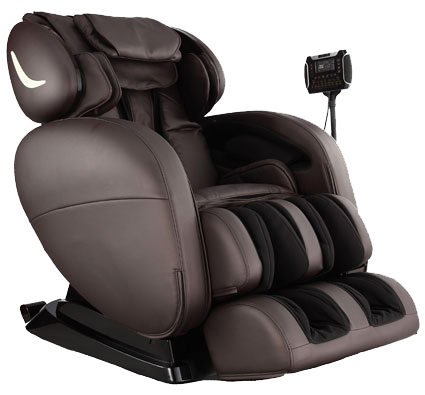 Chocolate Brown
Upright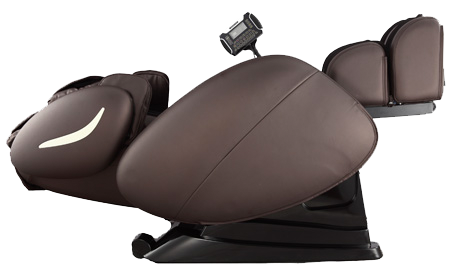 Chocolate Brown
Reclined